Philosopher Needed ASAP!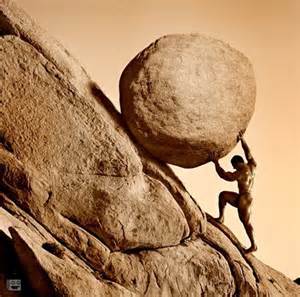 By MATT SHAPIRO
Marco Rubio made a sensation with this quote in the last GOP debate: "Welders make more money than philosophers. We need more welders and less philosophers."
Now there are some who think this is unfair of Sen. Rubio. These people have chimed in with fact check after fact check showing that philosophy professors, who spend 10 to 20 years studying philosophy plus another dozen years of near minimum wage post-doc work, watching their friends give up one by one and head to law school or (if they were lucky) start tending the bar below the studio they've managed to rent, before finally squeezing into that suddenly vacant spot left when the previously tenured professor at Wossamotta University died of shock at the sight of a moose walking around campus … these people actually manage to make a decent middle class wage.
But more than the raw money, the tone was clear. Rubio was insinuating that philosophers don't provide value to society. So I looked up some philosophy jobs and found that there were hundreds of jobs, employers so desperate for philosophers you can hear the panic in their job posts.
Title: Director of Meaninglessness
Ideal Candidate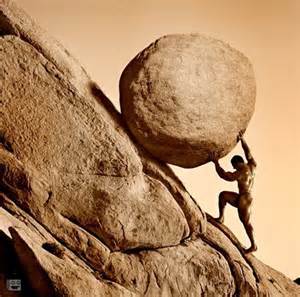 For this position, AbsurdStaff is seeking high energy individuals with experience in the realization of life's absurdity. We are looking for highly motivated, fast-paced boulder pushers who never tire of ceaseless toil in the face of the meaninglessness of life.
This is a FULL-TIME position with substantial overtime expected. Full benefits including life insurance (a meaningless psychological salve to provide the illusion of security past the finality of the grave in a world inexorably hurling toward destruction).
Key Responsibilities:
The ability to reject the philosophical suicide of meaning and recognize the absurd condition of the human desire to impose meaning onto an inherently meaningless world.
Must be able to push 300+ pounds uphill ceaselessly without food, water or rest
Team player – Must be able to inspire co-workers, distract them from the meaningless of their wretched condition. Use of scorn at the absurd condition as employee motivation technique a plus.
Continually demonstrates a productive and non-disruptive work ethic while acknowledging the futility of the tasks at hand.
Working knowledge of Microsoft Office, including Excel
Title: Journeyman Skeptic
Ideal Candidate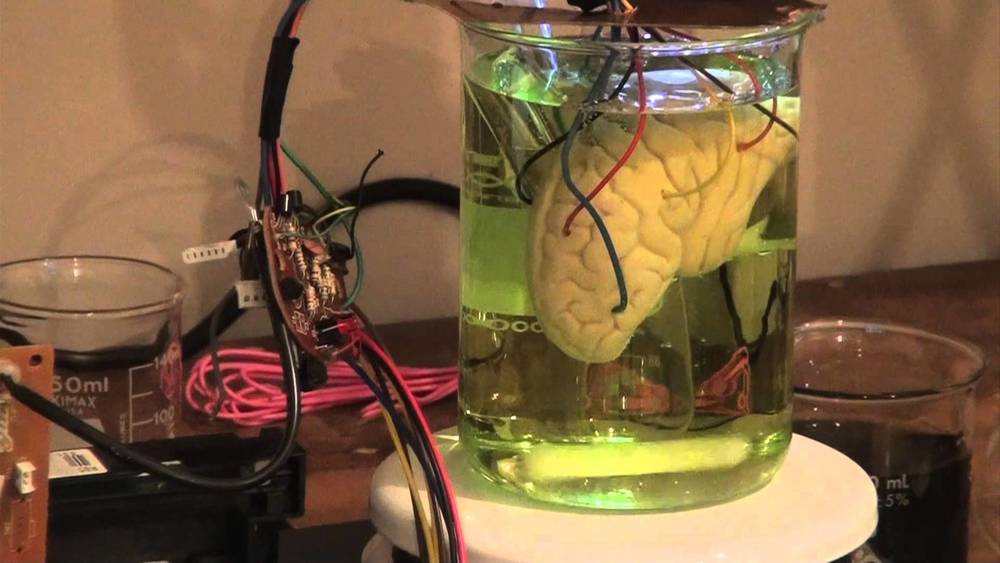 Qualified applicants must be able to demonstrate metaphysical skepticism at the journeyman level in order to perform complex rejection of perceptual data. While we commonly use sensory response to gather information about the objective world and draw conclusions that will drive the future of this company. We recognize that, given the Brain in a Vat problem, there is no guarantee these experiences will correspond to an objective reality. Recognizing the unreliability of perception, the applicant must have the ability to ontologically deduce the existence of other minds in order to work together to acquire a group perception that we have accomplished a variety of tasks.
Requirements
All applicants must exist. The ability to think is sufficient ontological evidence establishing self existence.
Develop complete business plan through deduction alone, rejecting any and all proposals that can be doubted.
Inspect all company knowledge established through a reliance on the physical senses alone. Discard this knowledge and rebuild it through deduction and ontological process.
Strong communication skills a must.
Establish a epistemological basis for company events, providing other employees with the intellectual grounding to rely on their senses to enjoy these events inasmuch at they correspond to an objective reality.
NOTE: The ontological establishment of a benevolent God as the foundation of reliable objective knowledge is antithetical to our non-discrimination policy and will not be permitted.
Title: Certified Language Inspector
Ideal Candidate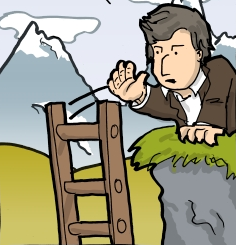 Amec Foster Wheeler Linguistic Infrastructure currently has a career opportunity for a Certified Philosophy Inspector to join our team in Albuquerque, N.M. Five to seven years' experience required.
Key Responsibilities:
Certified Language Inspector to support structural inspection of truth-functions of elementary propositions with the following certifications:

Atomic Facts
Simplicity of Objects
Form and Content

Please do not submit your resume for consideration unless you can provide us with current certification as listed above.
Experience with building meaning, from everything that is the case (facts) to the general form of the proposition.
Approximately 30 percent overnight travel.
Create security scaffolding in the form of ladders to reach defined heights of metaphysics. Ladders must be destroyed once they have been ascended.
Vast family fortune that mitigates the need for formal deliverables.
Title: Philosopher needed ASAP!
Ideal candidate
Discard structuralism and deconstruct conceptual hierarchies in existing texts.
Essential Functions of the Job
It is required that all applicants exhibit understanding of the illusion of singular meaning.
Applicants must have the skill to handle the mediation between abstract ideas and reality in a manner set forward by your direct supervisor. No unsafe mediation will be tolerated.
Applicants must show competence in rejecting the rationalist bias that has dominated Western thought.
Will prefer philosophers with lived experience.
All applicants must have the skill to navigate textual contradictions without resolving them. This will include the ability to replace author's intent and install the reader's bias into the text. These replacements must pass the safety tests as required in API 650 and as described in the customer requirements.
Philosopher may be required to wear self-contained breathing apparatus. Facial hair and glasses must not interfere with the forms of original complexity.
Must fail drug test, pass physical and subject background check to investigation of cultural bias.
Matt Shapiro is a software engineer, data visualization designer, genetics data hobbyist, and technical educator based in Seattle. He tweets under @politicalmath, where he is occasionally right about some things.