Justin Bieber's 'Purpose' Isn't a 'Christian Album.' But It's a Great Album That Happens to Be Very Christian.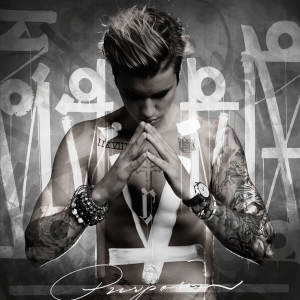 By JORDAN ECARMA
I've never liked "Christian music."
With rare exceptions (see: Switchfoot), Christian music as a genre is usually a cheap knockoff of secular music that is much more interesting and better crafted. Forgive me, but I'd rather have the worldly song that's unique and high quality than the squeaky clean, painstakingly Christian one that's unoriginal.
But oh … how I love finding Christianity in great music (and great movies and great TV shows and everything else pop culture).
For me, listening to Justin Bieber's "Purpose" was very special. It's a shockingly good pop album—that happens to contain a struggle-pain-redemption storyline that openly points back to God.
I've always liked Bieber, partly because he was a crazy-talented kid with a backstory that involved struggle (his mom gave birth to him at just 17) and probably partly because he looks a lot like one of my kid brothers (yes, really). His music has always been fun to listen to, but Bieber turned a new adult corner with "Purpose," which is fueled by unique pop hooks and laced with sobering lyrics from a difficult time in his life.
"Purpose" follows a dark period of a year and a half or so where Bieber pulled away from his mom and his longtime manager, Scooter Braun, to make headlines for drag racing a yellow Lamborghini, getting arrested, egging someone's house and breaking up/making up/breaking up again with his girlfriend of [redacted] years, Selena Gomez.
Bieber is "Sorry." He's wondering if "Life Is Worth Living" because it makes "No Sense," but he knows "people make mistakes" and he's "working on a better me." He also sounds damn good, with a newly rich voice that's textured, mature and capable of an impressive emotional spectrum.
The story of struggle in "Purpose" builds to the title track, where he sings to God: 
While he doesn't get quite as detailed as he did in a Complex interview last year, Bieber is explicit about his faith and who he believes he's accountable to: "only God can judge me."
Bieber isn't the kind of celebrity that Christian culture will love. Clean-cut, family-friendly, happily married types like Carrie Underwood and Chris Pratt are the celebrities who make for Christian meme Facebook shares. Bieber's tattoos, (currently) purple hair and rocky personal history of tabloid fodder are all wrong.
But if you peel back the outer frills of man-made Christian culture and get to the heart of the faith underneath, Bieber's story is exactly right. Christianity is for those who realize they are broken, they are flawed and fragile, they have no purpose in life apart from God. Faith is about finding your sole identity in a Creator who loves you even in all of your frailty and in spite of the fact that you may make the same mistake and have to ask for forgiveness all over again tomorrow.
As Bieber says in a monologue moment on closer track "All in It":
Jordan Ecarma is a former journalist now living the millennial dream: getting paid for writing Facebook statuses (that is, digital PR). She watches her use of the f-word ("feminism") around conservatives and the c-word ("conservatism") around feminists. Find her under @JordanEcarma.