Taylor Swift vs. the Problematic Chorus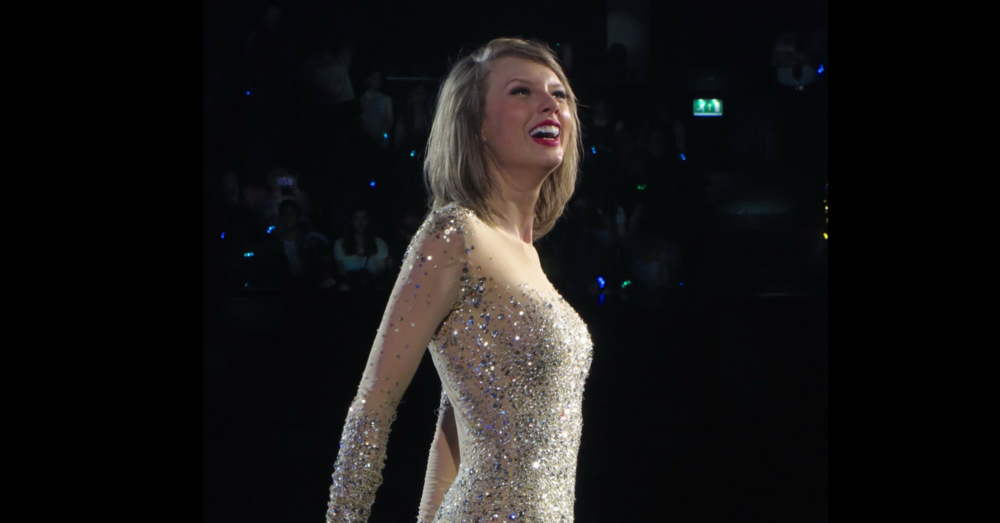 By J.D. ECARMA
The backlash was swift.
Whatever country star turned pop icon Taylor Swift does, it seems to be termed "problematic" in some way, whether it's announcing a new album, releasing a new single, or even demanding justice for herself in an assault and battery trial and using her victory to bring attention to a nonprofit helping rape survivors.
"Stop calling Taylor Swift's self-serving brand of feminism universal," a Salon headline blared in response to Swift's win against David Mueller, a Denver DJ who allegedly groped the singer in 2013. After her team contacted the radio station privately, Mueller was fired. He decided to make the incident public by suing Swift over alleged wrongful termination; she countersued and testified against him, and a jury found Mueller guilty of assault and battery in August.
"Is Taylor Swift a feminist icon or a whiny grumbler?" a Washington Examiner contributor felt the need to ask after Swift unveiled the "Look" music video. Swift "will forever be associated with white women who have the power and privilege to make change, and don't," Bustle declared soon after new single "Look What You Made Me Do" dropped, while a Huffington Post contributor called her "super problematic, often culturally insensitive, and socially manipulative to the point of obsessive." The singer has been slammed both for not being a feminist and for being "Everything That's Wrong With Feminism," courtesy of The Federalist.
Haters gonna hate. Swift is poised to release her sixth album after waiting three years—it's usually two—in between records. She's going to have even more to say than usual.
In the time between this year's release of "Reputation" and "1989" (her last album), Swift has twice endured an invasion of privacy—once when Kanye West, who famously interrupted her VMAs acceptance speech in 2009, featured a naked Swift doppelganger in his "Famous" music video and once when she had to relive in front of the world an incident where a man groped her.
As she vividly described on the witness stand, Swift clearly remembers an unwanted hand on her ass. She could have "called out" Mueller in 2017 fashion, started a social media campaign against him or scored political points by somehow tying the incident to the rise of Trumpism. But in Swift world, one does not simply vent frustration in a tweet. Action is louder than words when it comes to standing up for a friend or yourself or women in general.
When fellow performer Ke$ha battled her record label Sony Music, alleging that her male producer had been abusive and asking to be released from her contract, Swift didn't simply tweet her support under #FreeKesha; she donated $250,000 last year to help cover the "Tik-Tok" singer's resulting legal fees.
In a similar fashion, Swift took concrete action when Mueller tried to sue her for millions. She corrected the record on the witness stand with a blunt, articulate testimony and did her part standing up for women who have endured groping and assault. After she won her symbolic $1 from Mueller, Swift donated an undisclosed amount to the Joyful Heart Foundation, a nonprofit that provides support for rape survivors and partners with law enforcement to tackle the backlog of untested rape kits.
Swift is arguably the most successful artist in the music industry today. Her platinum-selling discography led Businessweek to declare in 2014 that "Taylor Swift is the music industry." Since she released her first album at age 16, her musical persona has evolved gradually over the years from wide-eyed country crossover ingénue to full-grown, self-possessed woman. She's always been in control of her brand, and the next phase in the Swiftian evolution will be no exception.
"Look" was the first single by a woman to hit No. 1 on the Hot 100 this year. But despite Swift's self-assured success and penchant for action over hashtags, she's been called a "spineless feminist" for things like not tweeting enough times about the Women's March in January. "The full extent of Swift's involvement in the 2016 presidential election was a nonpartisan selfie from the polls," the Daily Beast lamented in January.
Swift has taken real action to stand up for herself, for exploited women and for assault victims. But in 2017, people would be happier if she had simply stayed home and tweeted about it.