At Least He's Not Satan: The Best of #NeverTrump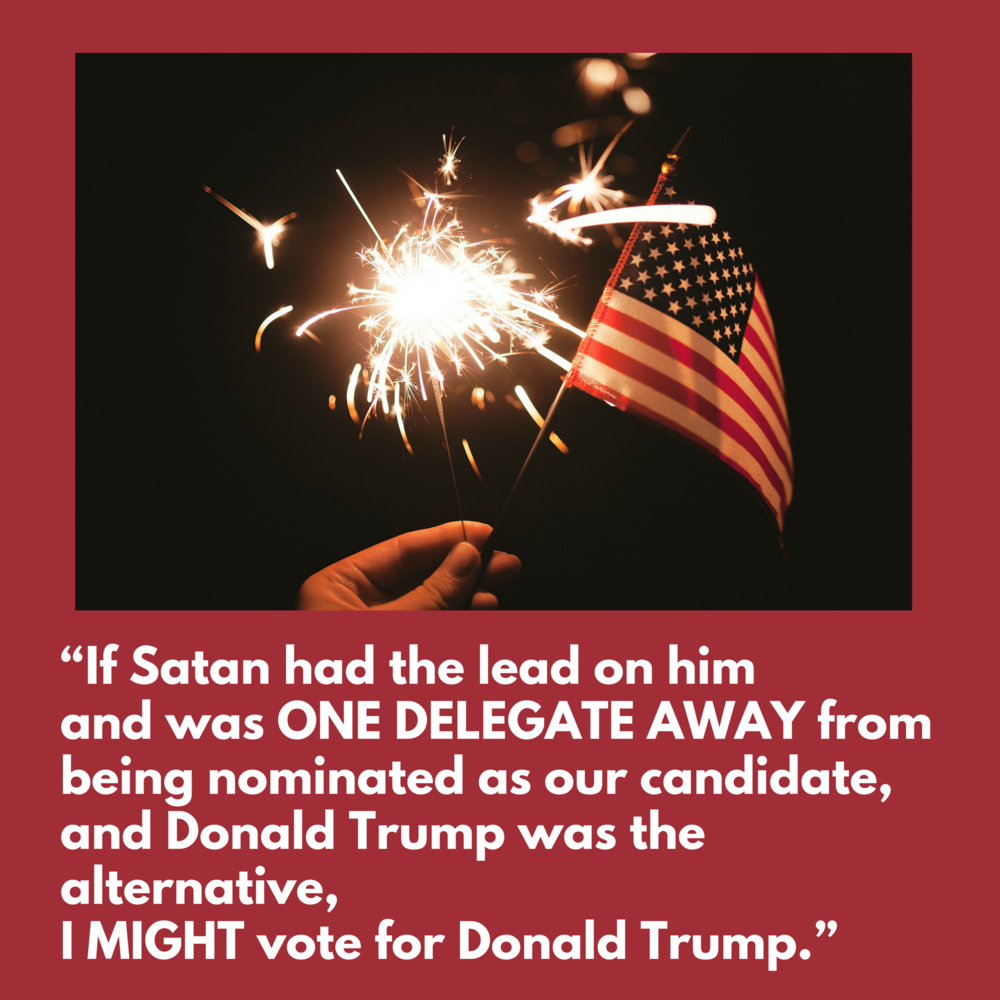 What's a conservative to do when the movement faces something as terrible as Trump?
Respond with principle and passion … and don't lose your sense of humor. If nothing else, at least Donald J. Trump has inspired some unforgettable quotes from #NeverTrump conservatives.
GOP leader Craig Dunn of Indiana, via Politico:
GOP strategist and staunch #NeverTrump fighter Rick Wilson, via Independent Journal Review:
Ben Howe of RedState:
Paradox's own @politicalmath:
I am proud to be anti-Trump. I've never been more proud of any political position in my life.

— Political Math (@politicalmath) February 28, 2016
Author, writer and commentator Mary Katharine Ham on The Federalist Radio Hour:
Columnist Ross Douthat in the New York Times:
Writer, speaker and commentator Erick Erickson on The Resurgent: