Ferraro, Palin, Clinton: There's Nothing Wrong with Celebrating Broken Glass Ceilings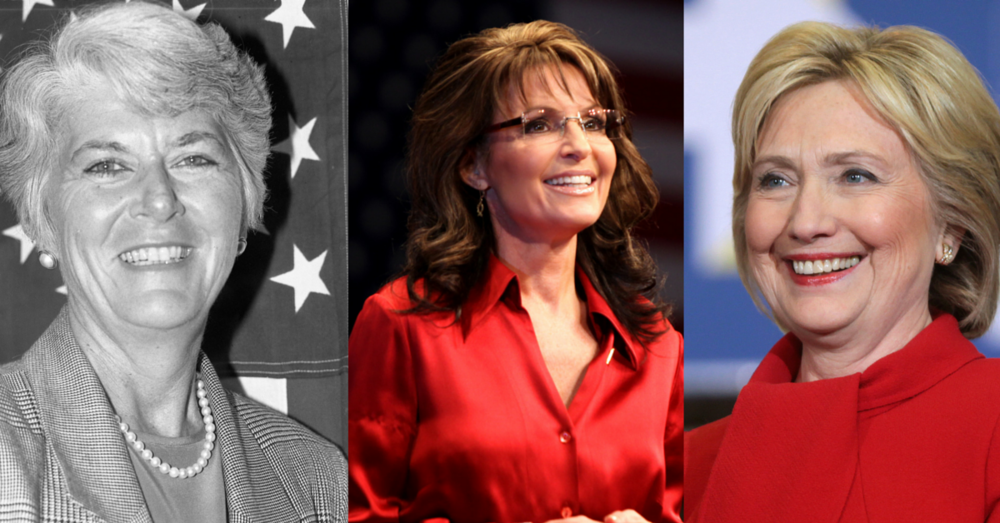 Credit: (from left to right) Markbellis via Wikimedia Commons, Gage Skidmore via Wikimedia Commons, and Skidmore via Wikimedia Commons
By J.D. ECARMA
2016 has been a rough (political) year. After an arduous primary, voters are essentially left with the choice between a corrupt politician who thinks big government is the solution to our problems and a corrupt businessman whose utter incompetence and frequent racist, misogynistic and xenophobic statements have made him completely unfit for office.
All that being said … I think there is one thing to celebrate in 2016: For the first time, little girls can know that when they grow up, they can run for president, too.
And I'm a little tired of being told by conservatives that Hillary Clinton's nomination for president, which will become official this week at the Democratic National Convention, is not historic simply because they don't like her. Would I have preferred that a principled, conservative woman shatter the glass ceiling to become a major party's presidential nominee? Absolutely. But that doesn't mean Clinton isn't making history this week.
I think conservatives tend to forget that representation matters. I remember looking at my primary ballot in March, finding some joy (even in the midst of a terrifying election cycle) to see the names of Ted Cruz, Marco Rubio and Carly Fiorina—three people whose respective lived experiences are similar to my own. Sens. Cruz and Rubio are also immigrants' kids lucky enough to be living the American dream, while Fiorina is also a woman. It was a special moment to know that someone like me could run for the most important job in the world.
In that vein, here's a look at the three women who made their mark on the presidential race: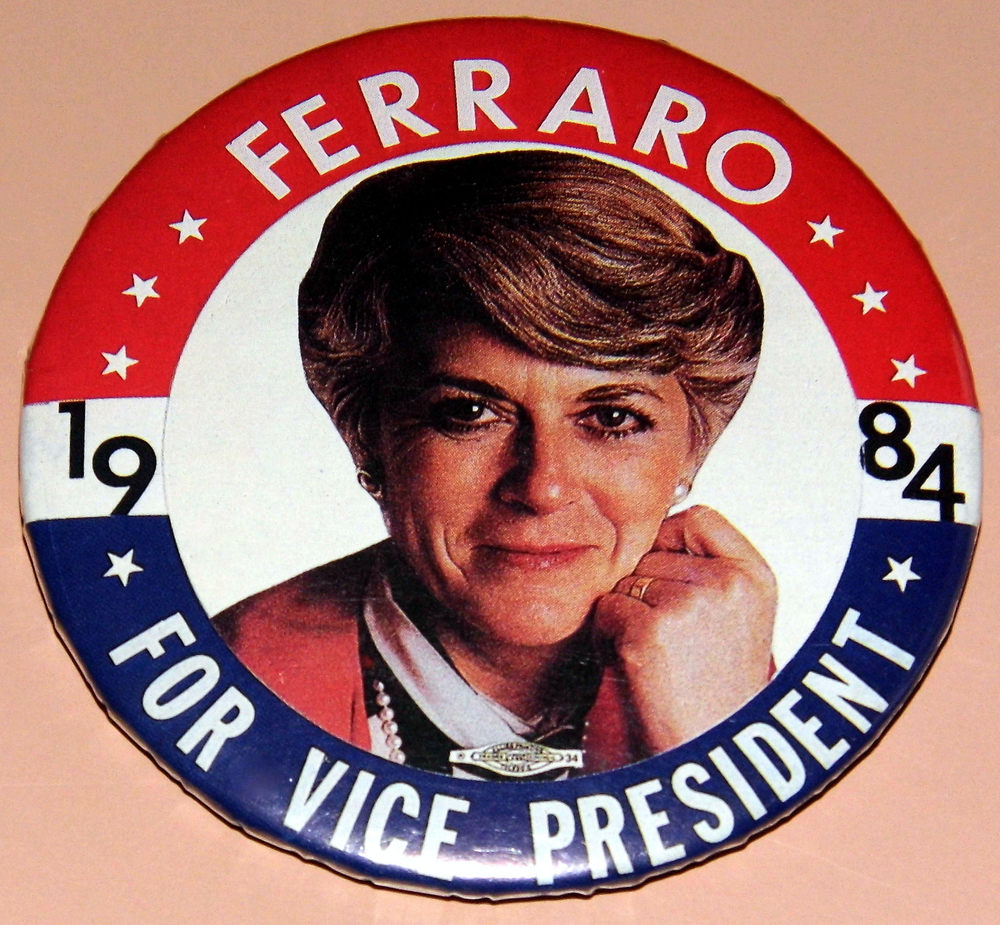 Credit: Joe Haupt via flickr
Geraldine Ferraro
A congresswoman from Queens who told a cheering Democratic National Convention "If we can do this, we can do anything," Ferraro accepted the Democratic nomination for vice president in 1984 and served as running mate to Walter F. Mondale.
Her popularity and feminist appeal was not enough to boost Mondale to the presidency; he was crushed in the election by the incumbent Reagan-Bush ticket. The choice to nominate the first woman vice president was seen by some as desperate … an accusation later used to undermine Gov. Sarah Palin's nomination on the GOP ticket in 2008.
Ferraro seems to have had a nuanced take on her own historic nomination (quote via the New York Times):
"I am the first to admit that were I not a woman, I would not have been the vice-presidential nominee," she wrote. But she insisted that her presence on the ticket had translated into votes that the ticket might otherwise have not received.
As a woman, Ferraro was able to bring her personal touch to political discussions:
For the first time, a major candidate for national office talked about abortion with the phrase "If I were pregnant," or about foreign policy with the personal observation "As the mother of a draft-age son…." She wore pearls and silk dresses and publicly worried that her slip was showing.
Ferraro came under fire in 2008 for remarks about now-President Barack Obama and was forced to resign from working for Hillary Clinton's presidential campaign for commenting on Obama's historic candidacy in a way perceived as racist. She compared her experience of winning the vice presidential nomination partly because she was a woman to Obama's candidacy and a nation "caught up in the concept" of the first black president.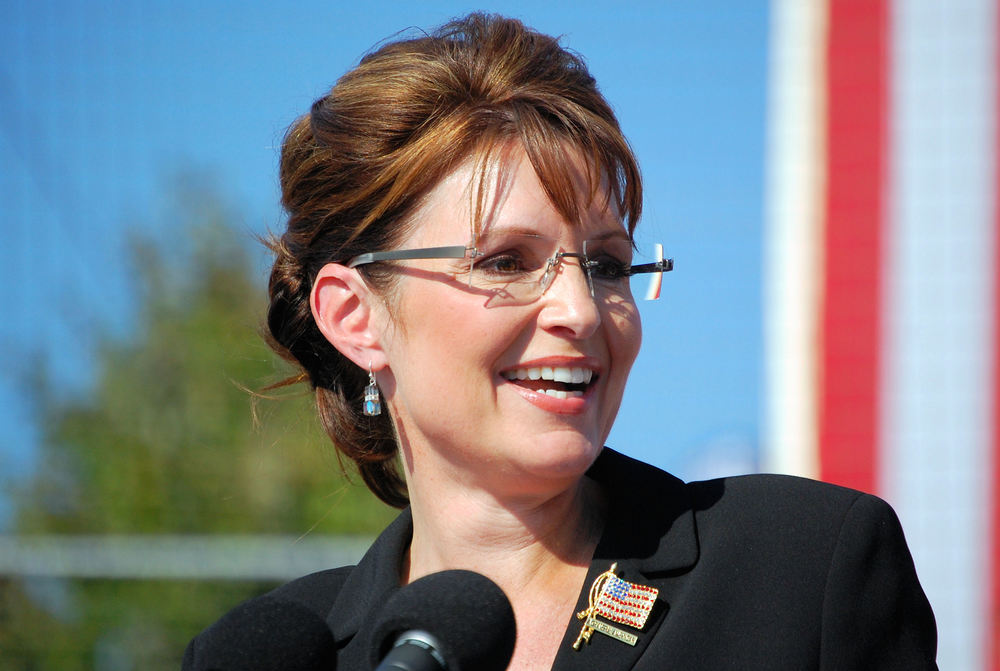 Credit: therealbs2002 via flickr
Sarah Palin
Alaska Gov. Sarah Palin was basically an unknown quantity when she was named Sen. John McCain's running mate in 2008. "Mama Grizzly" Palin and her catchphrases ("You betcha") added life to a lagging Republican campaign that was failing to energize the base and ultimately lost the White House to Obama. Palin was an especially appealing figure for the pro-life cause as a woman and mom to Trig, now 8, who has Down Syndrome.
It may seem like a long time ago now, but Palin and Clinton exchanged compliments during the campaign, with Palin commending Clinton's "determination and grace" in her presidential run. "It was rightfully noted in Denver this week that Hillary left 18 million cracks in the highest, hardest glass ceiling in America," Palin said. "But it turns out the women of America aren't finished yet and we can shatter that glass ceiling once and for all!" For her part, Clinton objected to the Obama campaign's original (harsher) messaging on Palin and made sure to praise the "historic nomination" marking the first time the Republican party had nominated a woman for vice president.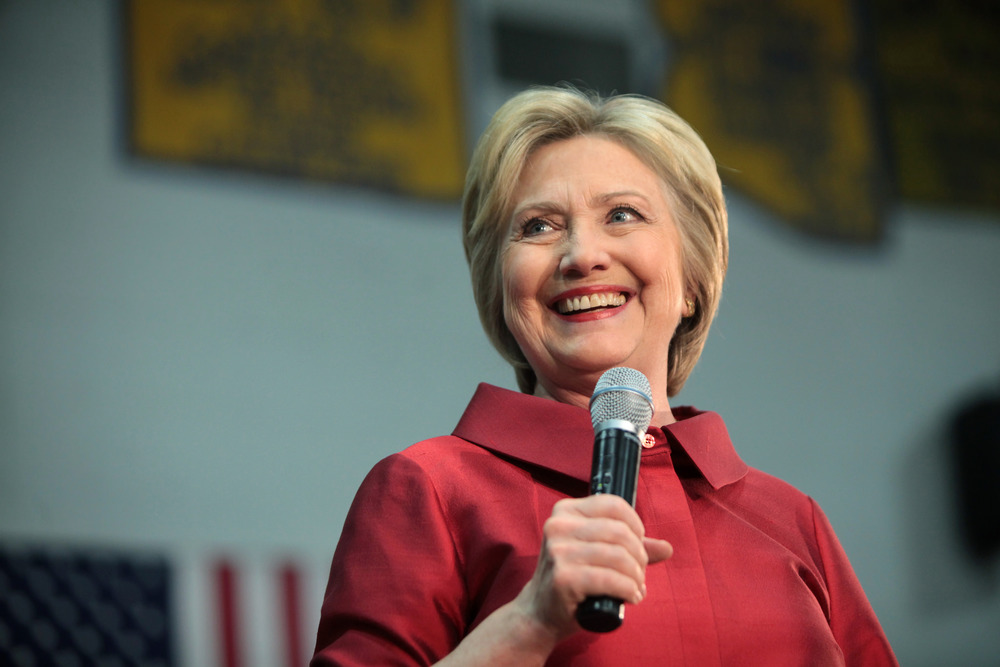 Credit: Gage Skidmore via flickr
Hillary Clinton
I'm going to assume you know a lot about the 2016 (presumptive) Democratic nominee for president. Something I didn't know until recently: Hillary Rodham kept her maiden name after her marriage to William Jefferson Clinton in 1975, a decision she had made as a 9-year-old because she liked her family's name. She didn't start going by Hillary Clinton until 1982, when Bill Clinton ran for re-election as Arkansas governor after losing. In an era where women were still pressured into traditional roles, Hillary's choice to keep her maiden name was apparently something that influenced the vote.
Whether or not you agree with her liberal policy solutions (and most of the time, I don't), Clinton has been a pioneer for women in politics, helping to drive her husband's gubernatorial and presidential campaigns; pushing for reform and traveling the globe as the most involved First Lady to date (and ever); and eventually running for office herself.
One of the most misquoted Clinton quotes is actually among my favorites: the infamous "cookies and teas" comment. In full context, Clinton speaks to women's choices, whether they want to work full-time or be stay-at-home moms or combine elements of both.
Jordan Ecarma is a former journalist now living the millennial dream: getting paid for writing Facebook statuses (that is, digital PR). She watches her use of the f-word ("feminism") around conservatives and the c-word ("conservatism") around feminists. Find her under @JordanEcarma.