Paradox Podcast Episode 62: Twitter Is Crazy, Watch TV Instead (with Matthew Hockman)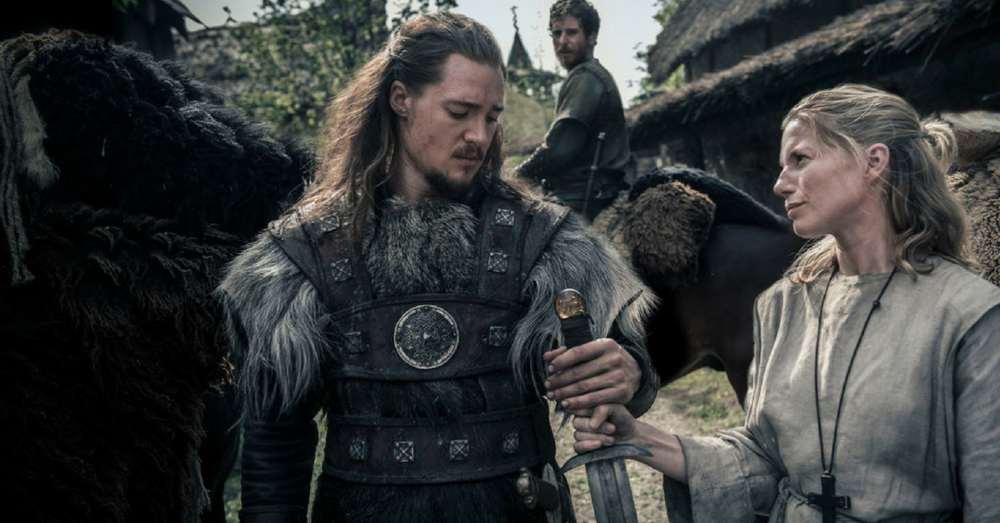 Credit: BBC via Netflix
Matthew Hockman, known on Twitter as @matthops82, joins us to talk about TV shows and what life outside of Twitter is like—as well as what Twitter looks like now to a normal person.
Terrible Opinions
Matthew: BBC's "The Last Kingdom," a series about Saxons vs. Vikings, is better than "Game of Thrones."
Jordan: I disagree with everyone saying the piece on Medium about modern dating is something eye-opening. People are always discontent in their own time and will imagine that some earlier era would have been perfect for them.
Matthias: I'm willing to hear about the context for the word "jihad" as used in Linda Sarsour's recent speech, but I don't see any explanation or definition from people that actually fits what she said and doesn't mean "jihad against the administration."
When is it OK to stop watching that TV show you loved?
Inspired by an episode of NPR's "Pop Culture Happy Hour" podcast, we debate if and when it's acceptable to abandon a TV series after you've invested time into it. Matthias admits that he's at a crossroads with whether or not to continue "Game of Thrones," and Matthew vents about "The Walking Dead." As her example, Jordan talks about "Crazy Ex-Girlfriend" and why she enjoyed the first season but bailed on the second season when it completely lost direction.
We talk about TV character deaths and why they need to be thoughtfully written and integral to the plot (see "Breaking Bad" and "Buffy the Vampire Slayer") instead of seeming as if the writers just got bored and/or were planning to kill off everyone randomly anyway ("The Walking Dead," "Game of Thrones").
I broke free of Twitter: AMA
Matthew has been mostly distant from Twitter since his son was born, appearing here and there to update the timeline with adorable pictures. "I'm trying to bring joy to Twitter because it's so angry," he says, wondering what happened to the smart, rational people who used to make it a great place. He and Matthias reminisce about when Twitter was mostly jokes, fun and humor instead of constant political outrage and fights. Matthew notes that people on both sides of the aisle are ready to die on any hill as long as it makes the other team angry.
Stages of a baby's movement:

1) Sits up on own
2) begins to crawl
3) stands up
4) teleports across room every time you turn your head.

— Matthew (@Matthops82) July 7, 2017
What we're watching
We wrap up with some of the movies and TV shows we've been watching lately. Matthew has a glowing review of "Billions," which stars Damian Lewis, and has also been watching "Impractical Jokers" when he needs some comic relief, while Jordan is ready for "This Is Us" to return in the fall.