A Big Bang and a Big God: A Christian Physics Geek on Genesis 1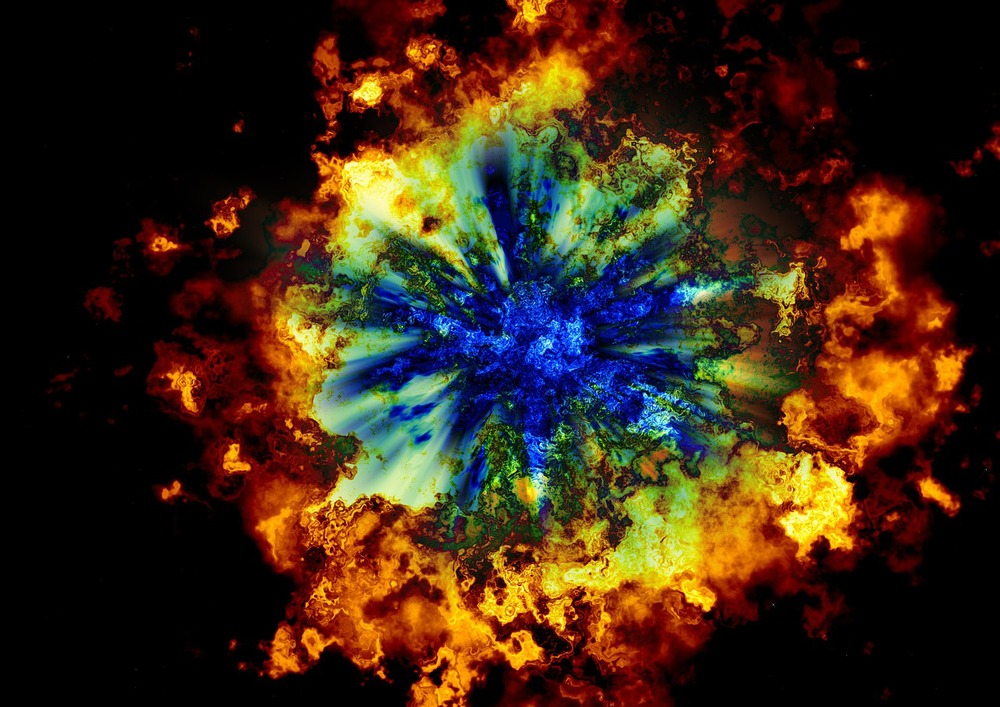 By MATTHIAS SHAPIRO
Editor's Note: This piece originated as a conversation between two friends and is not intended to be a complete look at the topic of creation or the science of origins. As a Christian who grew up with "young Earth" creation theories, I found it to be a gentle first look at what a creation account does and doesn't mean for my faith, and I wanted to share that experience with others. – JE
I came to my first new understanding of the origins of the universe through physics. I can't even tell you how excited this stuff makes me. Like you, I grew up with the 6,000-year-old earth (or was it 8,000? I don't remember). I actually watched Ken Ham give a presentation live … which was the first time I started to question any of this. That was because his line of reasoning was "Evolutionists say this happened 300 million years ago. Here is why it couldn't. But even if it could, they say this other thing could have happened 100 million years ago. Here's why it couldn't." 
I remember thinking "Wait. Why are we trying to debunk the 100-million-year thing? If the 300-million-year thing is already debunked, the 100-million-year thing is de facto incorrect because it draws on the 300-million-year thing as a pre-condition." He did this so many times I realized he was just coming up with excuses for everything that crossed his path, not presenting a single coherent case. This isn't how truth or science works. 
Let's start with Newtonian physics
The various types of physics can basically be split into a couple of categories. For everything that is roughly the size of a microbe to the size of Jupiter, things largely follow very standard, very predictable rules of motion and physics. These were generally laid out by Isaac Newton (and lot of other people, there is naturally a big, rich, complicated history to all this, but we'll ignore that for now). 
Newtonian physics is relatively simple. For every action, there is an equal and opposite reaction. Force equals mass times acceleration. Objects in motion tend to stay in motion. The cool part of Newtonian physics is that the equations that we use to describe it are amazingly precise. Using mathematics as simple as college algebra, we can determine the movement of two bodies (like the earth and the sun) with astounding accuracy. We sent people to the moon on these equations. These are the equations that got a probe to Pluto, an astounding 4.6 billion mile trip, within seconds of when NASA predicted.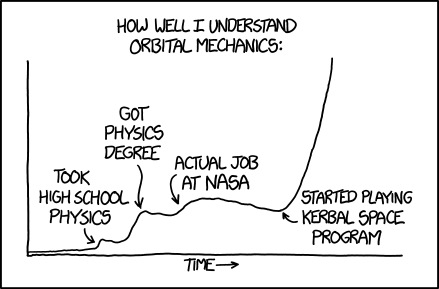 Physics is so much fun, they make actual games about it.
But when things get really big (the size of the sun and bigger) some weird things start to happen. The gravity of these gigantic things bends light in measurable ways. They make time do weird things like speed up when you're travelling extremely fast or when someone gets close to a high-gravity object. If you saw "Interstellar," that's a pretty accurate presentation. The laws that govern these extreme situations (extremely high speed, extremely high pressure, extremely high gravity) see Newtonian physics augmented by laws generally attributed to Albert Einstein (and others but, of course, there's a whole big history to that too). The mathematics are not as simple as Newtonian laws, but still very precise.
So … why am I telling you this? Because when you combine observations from Newtonian physics (about how large bodies interact with each other) and observations from Einstein's additions (about light, gravity, and time) we can look at the stars, know exactly how big they are and know exactly how fast they are going. And we can use these equations and observations to, in effect, run the simulation of the universe backward millions… no… billions of years.
The Big Bang Theory
I feel like I'm talking about a lot of stuff and skipping over important things because I'm so excited, so let me make an analogy. 
Imagine you and a friend are standing in a field. You both throw a baseball in opposite directions at the exact same time. One second later you're able to slow down time and go measure those baseballs. By determining the arc and speed of both baseballs, you're able to determine exactly
1)      when they were thrown
2)     where they were thrown from.
This is what astrophysicists have done with the stars. By looking at them and applying a physical something called redshift (utilizing Einstein's equations), we can determine how fast they are moving. By applying Newton's equations, we can determine where they came from and how long it took them to get where they are now. 
All these observations point to a single conclusion: That about 13.8 billion years ago all these stars, all the galaxies and planets, everything that we know of, exploded from a single point in space. This is the Big Bang.
What does this mean for Christians? 
The 6,000-year-old Earth stuff is actually pretty new to Christianity. The entire theory of the Big Bang was proposed by a Catholic priest. Ancient Christians (including Augustine, who lived a mere 300 years after Christ) have traditionally interpreted the early Genesis account as being not a literal six-day account but an allegorical or "framework" account meant to give structure to an ancient understanding that had none of the benefits of modern scientific understanding. 
It has long been a part of Christian scientific thought that God speaks to us through His creation (general revelation) as well as through His Word (special revelation). As I learned more and more about physics and mathematics and discovered these things for myself, I realized that God wasn't lying to me. He wasn't trying to fool me by giving me the ability to see things that aren't real. 
I believe God built this universe in this special way. I believe He explained it in Genesis in a way that could make sense to the audience at the time. It's actually quite cool to look at Genesis 1 through the eye of science. 
And God said, "Let there be light"
This clip from the recent movie "Noah" is a really fun visual mapping of the six-day creation story to the scientific thesis of the history of the universe. It's not an exact mapping of what I'm about to describe, but I loved seeing it sketched out in this movie (that apparently no one liked except for me).
First comes light. That actually makes a lot of sense. In the moments after the Big Bang, everything was incredibly hot and fast and explosive. There was nothing in the universe but light.
Second, there was light and darkness. OK. That's the next thing that happened. As matter spread apart, the high-energy mass came together (thanks to gravity) and between it was … nothing. Void. Darkness. Light and dark. The first day.
Galaxies form. Star systems form. Planetary systems form. And as Earth forms, the first thing that is unique about this planet is that it is just the perfect distance from its star that water can exist in liquid form, neither constantly frozen nor only as evaporate (steam). Water forms in just the right amount so there is a cycle of liquid water and gaseous water. What a delicate balance that is! So the earth forms both oceans and an atmosphere. The second day.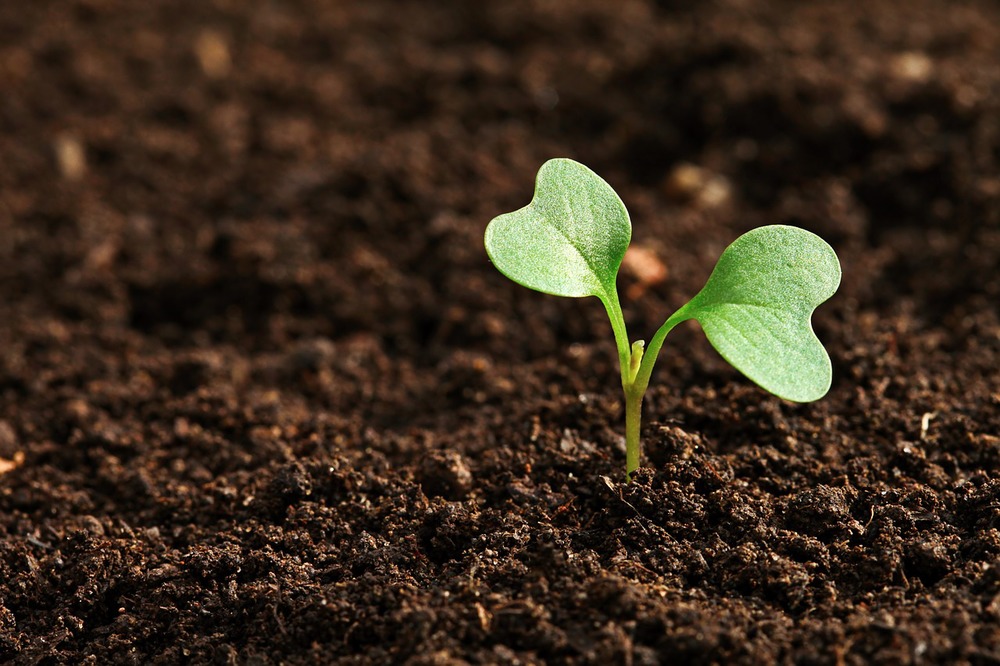 This combination of gaseous and liquid water allows organisms to form and grow. They can live in the water (which contains plenty of oxygen) or out of the water (because our atmosphere also has oxygen). Microbes become organisms, organisms become plants. The land (and water) produce vegetation. The third day.
Then (and this is my personal interpretation probably influenced mostly by my interest in seeing the history of Earth through the lens of Genesis 1) God sets the moon by night and the sun by day. I interpret this to mean that maybe there was some form of life before the monstrous meteor strike that created the moon we see in our sky. This is weakly supported by the evidence we have on the age of life on Earth versus the meteor strike that created the moon. 
Here I could very easily be wrong (and this would be the thing that people who are antagonistic to this view would jump on). So maybe Genesis isn't a strictly linear account of creation. Maybe the moon separated from the earth before life existed here. But within the context of God explaining the creation of the universe to a primitive people, it's not unreasonable to count that meteor strike as the fourth day.
And then came man
Plant life gave way to more autonomous organisms. The oceans were the perfect place for life to spread. It was as if someone put damp bread next to a heater. Every condition was ideal to let things grow. Maybe creatures evolved from the water directly to the sky. Or maybe the fifth day is just a way to delineate creature groups. In any case, it is certain that the water creatures came first and that flying creature were not far behind. The fifth day.
And then things grow. How they grow! Creatures of every kind, shape, dimension! Birds and reptiles and insects and mammals, from microbes to sauropods, everything lived on this planet. And then man. Sorry … people. The sixth day.
I look at Genesis this way and I don't see any single religious creation account that so closely matches what we now know about the universe. I think of it as God trying to convey a complicated physical and biological history of the universe using interpretive poetics. It's amazing and beautiful to see and I desperately wish all Christians would see the wonder and beauty in the world he's given us rather than recoil from it. There is such a rich history of scientific inquiry in Christian history; it seems an insult to tell him we're not interested in discovering more and more about his world.
Matthias Shapiro is a software engineer, data vis designer, genetics data hobbiest, and technical educator based in Seattle. He tweets under @politicalmath, where he is occasionally right about some things.