'Suffragette' Is Not a Film for the Faint of Heart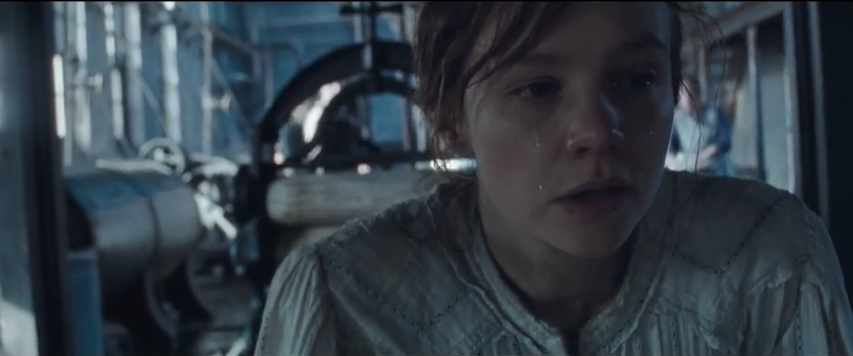 By JORDAN ECARMA
This weekly column analyzing how women are portrayed in film is what happens when you're a conservative feminist who loves movies. Feminism often uses the Bechdel test as a metric: Does this movie have a scene where two women with names talk about something other than a guy? The point of the test is not "movies that pass this are feminist"—it's "this is the absolute base point of whether or not women are their own people in this movie." I attempt to go a little further each week with a deeper analysis.
While watching "Suffragette," the sentence that kept going through my mind was "If only they had Twitter."
Set in early-20th-century Britain, "Suffragette" is a sobering reminder of how hard women had to fight for basic human rights and the sacrifices they made to spread the "votes for women" message in the days when information could only be passed on through word of mouth and the traditional press.
"Suffragette" will also make you think twice about the lyrics in this "Mary Poppins" sequence if you haven't yet:
"Take heart, for Mrs. Pankhurst has been clapped in irons again." In the glossy, upbeat, Disney-appropriate depiction of women's suffrage, Glynis Johns as Winifred Banks represents the wealthy women who annoyed their husbands by campaigning for the vote. The infinitely grittier "Suffragette" touches on similar stories, but they are mostly used as a contrast to the film's main heroines: the working-class women who made heart-wrenching sacrifices to fight for the vote.
Emmeline Pankhurst, the women's rights activist who pushed for civil disobedience and was arrested on numerous occasions, is played with a somewhat distant elegance by Meryl Streep. The storyline in "Suffragette" is driven not by Streep's Pankhurst, who remains more a symbol than a flesh-and-blood character, but by Carey Mulligan's Maud Watts, a composite character who represents the working-class women integral to the push for women's rights.
Maud has worked at a laundry since she was 7 years old, putting up with being molested by her boss while a young girl. Laundresses are paid 13 shillings a week to a man's 19 shillings even when they work more hours. Hearing about the fight for women's rights is the first spark, but realizing that her voice will never be heard under the current law is what turns docile Maud into a flaming feminist.
Mulligan, who entered the film scene in 2009's "An Education," is raw and lovely as the rebel laundress who sacrifices all for the cause. But she doesn't own "Suffragette"—the film is intentionally an ensemble piece, which seems fitting for an homage to the many women who were beaten, imprisoned, force-fed, deserted by their families and abandoned by their husbands for joining the cause.
"Suffragette" is flawed as a film—it struggles with pacing, feels longer than its 106 minutes and leans a little too heavily on its stellar cast to carry the show. But its conclusion is taut and shocking, weaving Mulligan's fictional laundress into real-life history in a way that will echo in viewers' minds for a long time afterward.
Jordan Ecarma is a former journalist now living the millennial dream: getting paid for writing Facebook statuses (that is, digital PR). She watches her use of the f-word ("feminism") around conservatives and the c-word ("conservatism") around feminists. Find her under @JordanEcarma.