5 Leading Ladies Who Made Your Favorite Holiday Films Special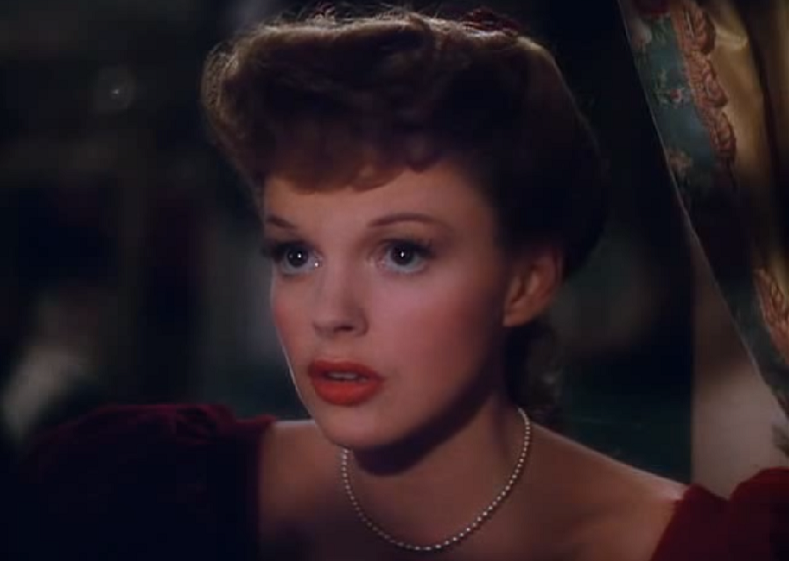 By JORDAN ECARMA
We all know the iconic moments from our favorite Christmas movies. Maybe yours is Macaulay Culkin making this face. Or Jimmy Stewart as George Bailey running through Bedford Falls yelling "Merry Christmas!" to everyone, even Mr. Potter.
But I'd like to take a moment to celebrate the women who were equally important to making these iconic films. Would "Home Alone" be the same without Catherine O'Hara's speech in the middle of an airport? Have you really heard "Have Yourself a Merry Little Christmas" if you haven't teared up over the original (and heartbreaking) Judy Garland rendition in "Meet Me in St. Louis"?
Just in time for Christmas week, here are five beautiful performances from actresses who left their mark on your favorites. The movie classics that bring your family together every year wouldn't be the same without them.
1. Catherine O'Hara in "Home Alone"
In case millennials aren't already obsessed enough with nostalgia, you should know that "Home Alone" celebrated its 25th anniversary in 2015. I watch it with my family every year and as much as I love seeing Kevin take on the bad guys all by himself, my favorite part is Catherine O'Hara's passionate moment in the airport swearing that she will do anything to get home to her kid.
2. Donna Reed in "It's a Wonderful Life"
"He says it's the chance of a lifetime." And she definitely was. Jimmy Stewart's George Bailey is complemented by Donna Reed's winsome, resilient Mary, the heart of their family and the ultimate faithful spouse. Strong in ways that are uniquely feminine, Mary Bailey can take anything—from rebuilding a dilapidated old house to raising four children to rallying a community when her husband needs help—in stride.
3. Rosemary Clooney in "White Christmas"
Whether she's teaming up with Vera-Allen for the iconic "Sisters" number or complementing Bing Crosby in the most beautiful goodnight ever, Rosemary Clooney is an integral part of the magic of "White Christmas."
4. Zooey Deschanel in "Elf"
Before she was known as half of the indie-folk-pop duo She & Him, Zooey Deschanel showed off her gorgeous singing voice as the shopgirl turned love interest in this surprisingly charming Will Ferrell movie. "Elf" reminds us that Christmas is about the magic of childhood and the importance of belief, and Deschanel's wide-eyed, manic-pixie-dream-girl-esque brand was a perfect fit in this role.
5. Judy Garland in "Meet Me in St. Louis"
While technically this film could be watched at any time because it goes through a year of holidays, the Christmas sequence is really its crowning moment. Judy Garland is at her most glowing framed by Vincente Minnelli's loving direction (the couple married the year after the film's release) and at her heartbreaking best while trying to comfort a young Margaret O'Brien with "Have Yourself a Merry Little Christmas."
Jordan Ecarma is a former journalist now living the millennial dream: getting paid for writing Facebook statuses (that is, digital PR). She watches her use of the f-word ("feminism") around conservatives and the c-word ("conservatism") around feminists. Find her under @JordanEcarma.