How You'll Know 'Mrs. Maisel' Came from the Creator of 'Gilmore Girls'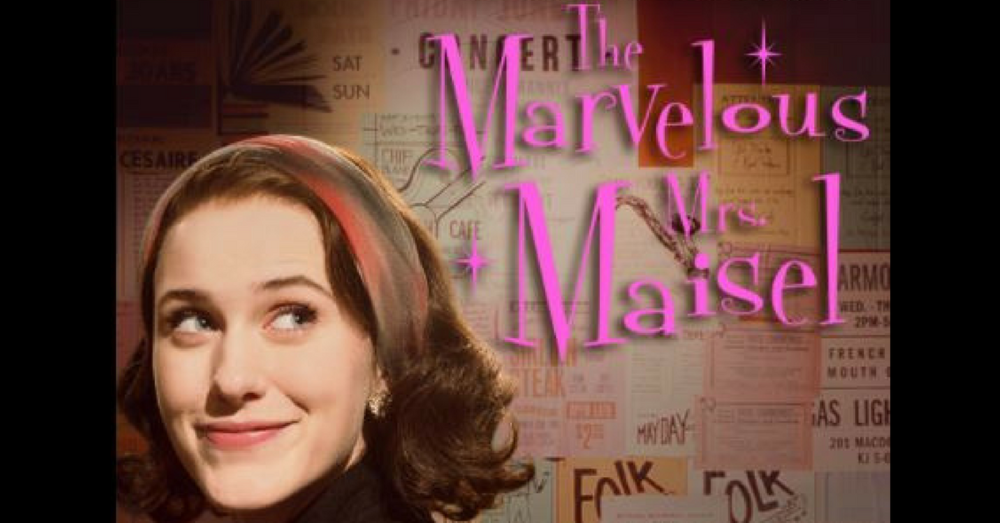 By J.D. ECARMA
(Minor spoilers: If you haven't yet watched the pilot for "The Marvelous Mrs. Maisel," you're missing out.)
Amy Sherman-Palladino's latest project is a delightful departure from the world of "Gilmore Girls," but it should still be clear to anyone who has watched both shows that "The Marvelous Mrs. Maisel" pilot has her fingerprints all over it.
Picked up last month by Amazon for a two-season order, "Mrs. Maisel" is about a 1950s housewife who has the perfect life in New York City: husband, two kids (a boy and a girl), and an Upper West Side apartment. The same night that her perfect, planned life falls apart, she discovers a talent she didn't realize she had.
Back in the office. pic.twitter.com/JgyVCk1xOr

— Rachel Brosnahan (@RachieBros) April 28, 2017
Fans who loved "Gilmore Girls" and watched the Netflix revival a decade later will recognize how director and writer Sherman-Palladino's style has developed over the years to produce something like the delightful "Mrs. Maisel" pilot. Her sense of character development and the power of relationships was evident in the very first episode of "Gilmore Girls" back in 2000, while Netflix's "A Year in the Life" (2016) let her tell a story on a larger scale while maintaining the same intimacy.
Here are some elements from the "Mrs. Maisel" pilot that will remind fans who wrote and directed it.
Fast-paced dialogue
"Gilmore Girls" famously had longer scripts than the normal TV episode because the characters talk so quickly. Most 42-minute shows are written at a rate of about one page per minute; in comparison, "Gilmore Girls" scripts could be as long as 80 pages. "Mrs. Maisel" doesn't quite match the speed of Rory and Lorelai in their most rapid-fire scenes, but lead Rachel Brosnahan has a wonderful sense of pacing and nails the timing needed to showcase Sherman-Palladino's quick, witty dialogue.
Alex Borstein
Sherman-Palladino tends to bring back cast members she's worked with before. Borstein, who plays Susie on "Mrs. Maisel," was in "Gilmore Girls" as two small but memorable characters: Drella, the grumpy harpist in season 1, and Miss Celine, the eccentric dressmaker who never seems to age and who appears in both the original "Gilmore Girls" series and in "A Year in the Life."
Memorable monologues
Lauren Graham wrote in her memoir "Talking as Fast as I Can: From Gilmore Girls to Gilmore Girls" that she asked Sherman-Palladino to write her "the longest monologue in the history of television" while they worked on the Lorelai character. Both Lorelai and Rory have some great monologue moments throughout the series, with one of the most memorable appearing in "A Year in the Life" when Lorelai finally makes peace with her mom.
"Mrs. Maisel" also showcases its heroine with monologues that are witty, crafted and poignant. As a bride, Midge gives a toast at her own wedding, telling her and her new husband's story in a captivating monologue that lets us get to know her character and introduces the plot in a charming way.
A funny, powerful female protagonist
Lorelai Gilmore and Miriam Maisel don't really have anything in common—and that's a good thing, proving that Sherman-Palladino can create a brand-new character. But like the Lorelai character that anchored "Gilmore Girls," Midge is complex, witty and determined, a force of nature in her own right.