Here's What's at Stake This Election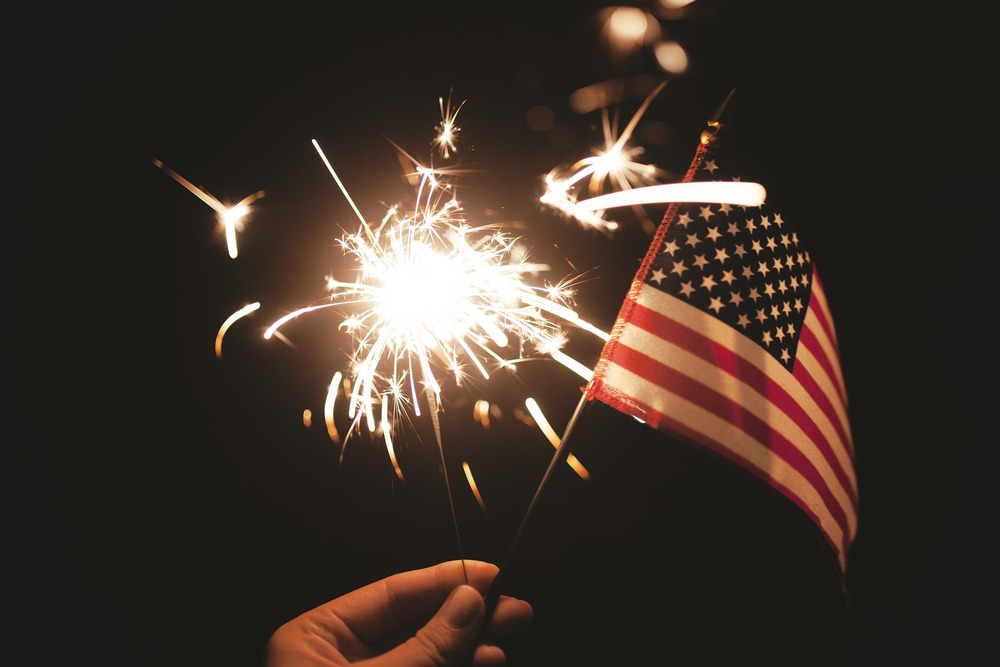 By JORDAN ECARMA
Today the federal government recognizes "Washington's Birthday," and a lot of Americans get a Monday off. Maybe you haven't thought of it as more than a much-needed three-day weekend, but I hope you take a moment this Presidents' Day to reflect on the future of our country. After all, the freedoms we enjoy and our unique system of government are still in the "great experiment" phrase—which is why November holds a crucial election for America.
This country has been worse off for the last seven years under President Obama's leadership. Government overreach in the form of the Affordable Care Act has been a thorn in many an American's side, whether you're the healthy 22-year-old who's job-searching and can't afford to pay for insurance or the business owner who has to axe employees or even close thanks to the extra strain.
America's relationship with foreign powers has only put us at further jeopardy, with Obama pushing through a disastrous nuclear deal lifting sanctions with Iran that circumvented Congress and was opposed by a clear majority of the American people. Obama also barely blinked when 10 American sailors were held by Iranian's Revolutionary Guard last month. Footage of one of the sailors in tears was shown on Iranian state TV this week; the U.S. Navy condemned the sailors' captivity as "outrageous and unacceptable."
The Obama Administration has failed our military men and women in many ways. Perhaps the most shameful hallmark of President Obama's time in office is the Department of Veterans affairs scandal—corruption and neglect resulting in ridiculously long wait times for veterans, backlogged disability claims and veterans dying by suicide influenced by untreated depression and post-traumatic stress disorder.
Both the First and Second Amendments have been undermined on Obama's watch. Christian business owners have been forced to pay fines rather than be part of gay wedding ceremonies in contradiction to their religious beliefs. President Obama threw America under the bus by claiming that mass shootings "just don't happen in other countries"—while speaking in Paris shortly after ISIS terrorists killed 130 people in mass bombings and shootings across the city. He again skirted Congress to push through an executive action on guns in January.
America is in need of a leader who values the Bill of Rights and realizes the power and potential of a nation with "In God We Trust" as its motto. Carly Fiorina, who suspended her presidential campaign last week, said in a fiery pro-life defense during the second GOP debate that responding to the Planned Parenthood videos was about "the character of our nation," a phrase that can be applied to so much of what is at stake in November. It's time to elect someone who truly loves this country and knows that America is exceptional as a world leader, a hotbed of innovation, a unique blend of cultures and a last bastion of freedom.
No president will be perfect. But in the aftermath of a disastrous liberal administration, it is crucial that we elect a leader who will defend our basic freedoms instead of undermining them, value life at its most vulnerable stage and view America not as something to transform but a precious resource to protect. Obama's administration has been marked by strife and division; the time is ripe for a leader who can bring Americans of all political parties, religious beliefs and racial backgrounds together. 
It's up to voters this November to elect a president who will defend life, liberty and the pursuit of happiness, all of which have been at risk under Obama's leadership. Yes, it's a lot of pressure to choose wisely … but the stakes are high when you have something this good.
Jordan Ecarma is a former journalist now living the millennial dream: getting paid for writing Facebook statuses (that is, digital PR). She watches her use of the f-word ("feminism") around conservatives and the c-word ("conservatism") around feminists. Find her under @JordanEcarma.