10 Standup Comedy Specials You Need to Stream on Netflix Now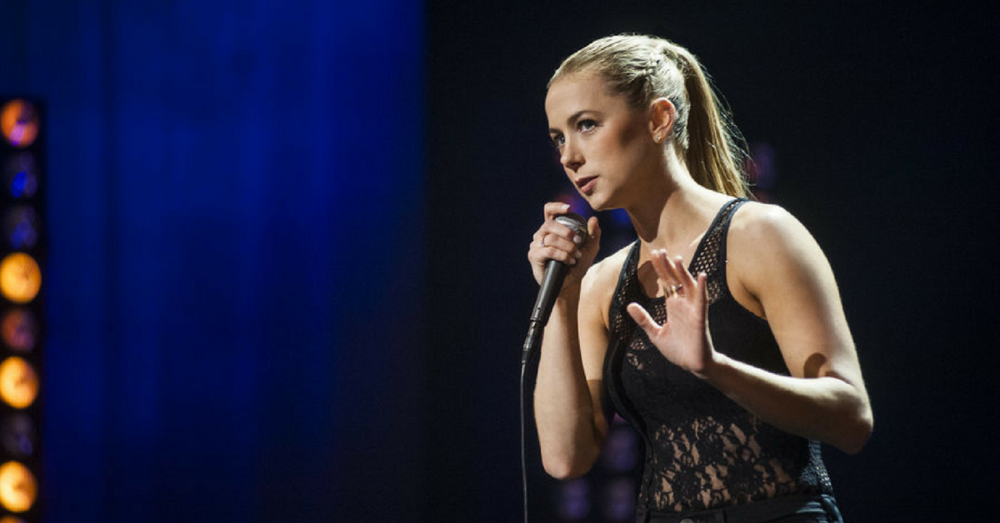 By J.D. Ecarma
10. The Comeback Kid
Recently married before the taping of this special, John Mulaney turns the "why buy the cow?" cliché into relatable comedy. Like any good comedian, he isn't afraid to exploit his life (and most of all, himself) for jokes. Definitely don't miss the epic closing monologue that inspired the title: the story of how young Mulaney met then-presidential candidate Bill Clinton.
9. I'm Gonna Die Alone (and I Feel Fine­)
"This guy doesn't know what a lime is." Jen Kirkman makes observations of everyday events in a wry, slightly Jerry Seinfeld-esque way, but her husky-voiced annotations on a 40-year-old woman's lived experience are all her own. Set out some snack nut bowls, open a bottle of wine and enjoy.
8. Homecoming King
Hasan Minhaj has a uniquely expressive, emotionally agile style of comedy; in this new special, he turns life's racist and Islamophobic lemons into refreshing comedic lemonade. His perspective as a first-generation American is an insightful look at the generational gap between immigrants who come to America and their U.S.-born kids as well as an important universal reminder that we should all work to understand each other a little better.
7. Talking for Clapping
Patton Oswalt has an on-point response to political correctness that tackles censorship, outrage and victimization with gentle humor—but a monologue about his knowledge of the "My Little Pony" universe (thanks to his daughter, Alice) may be the most unexpectedly hilarious gem in a must-see special.
6. Aziz Ansari Live at Madison Square Garden
Aziz Ansari's fourth comedy special could serve as a time capsule for any historians who later want anecdotes on how millennials lived. A standout monologue is his barely-exaggerated-from-real-life portrayal of how the generation of texting and Tinder communicates – or doesn't. Aziz is here to explain why single life is the worst: navigating the modern dating scene is like being a secretary "trying to schedule the dumbest shit for the flakiest people."
5. My Girlfriend's Boyfriend
With a uniquely gentle, unexpected brand of humor, Mike Birbiglia masterfully weaves together stories from his romantic past into a cohesive whole. If you aren't familiar with Birbiglia and his comedy already, look no further before you watch; there's a hell of a plot twist at the end.
4. Cinco
The reigning king of clean comedy, Jim Gaffigan delivers another winner in this fifth hour special, which gives him one for each of his five kids. "Hopefully, this is my last one," he quips. But Gaffigan isn't fooling his audience—being a dad is second only to food when it comes to great joke fodder, and he wouldn't have it any other way.
3. The Age of Spin
Encounters with O.J. Simpson; a fake movie plot oh-so-loosely based on the rise and fall of Bill Cosby; and the age of social media and 24/7 news are hardly your typical standup comedy topics, but Dave Chappelle artfully fits these oddball pieces together in the brilliant "Age of Spin."
2. Make Happy
At just 25 years old, Bo Burnham turns standup comedy into an art form in this one-of-a-kind hour special, playing the guitar, singing and delivering jokes perfectly timed to music, sound and lighting cues. Like a true millennial, he started his career on YouTube, but "Make Happy" shows that he clearly needed a bigger stage.
1. Confirmed Kills
Iliza Shlesinger combines a talent for physical comedy that dates back to the era of Lucille Ball and Dick Van Dyke with a spot-on knack for observational comedy on millennials. "Confirmed Kills" is her third special and her "opus," according to Shlesinger. Where else could you find jokes about feminism, voting rights, World War II, mascara and mermaids in the same hour?