'Gilmore Girls: A Year in the Life' Is a Hell of a Family Reunion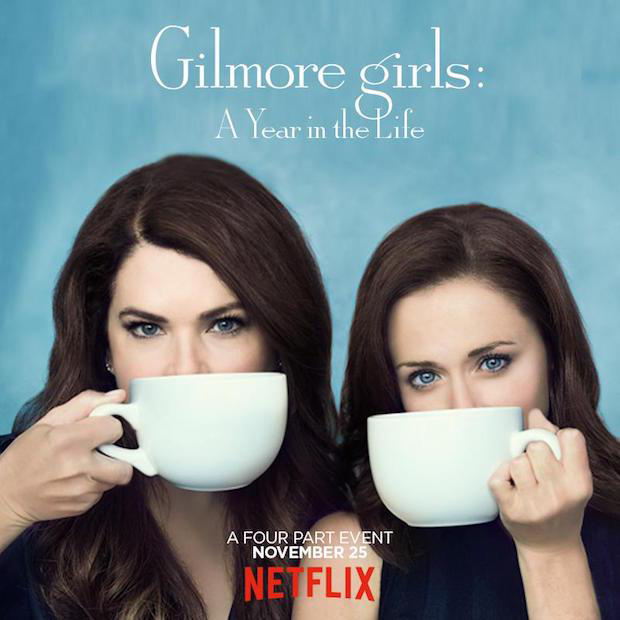 By J.D. ECARMA
WARNING: ALL THE SPOILERS. YES, INCLUDING THE LAST FOUR WORDS. 
With no comforting theme song, a sharper edge and its fair share of regrets, "Gilmore Girls: A Year in the Life" is more world-weary than the TV show you remember.
The Netflix original feels like a family reunion, bringing back not just Lorelai and Rory, but nearly every supporting character, from the essential (Emily, Luke, Michel, Sookie) to the obscure (Logan's Life and Death brigade crew: Colin, Finn and Robert). This is a "family reunion" in the fullest sense—think yelling matches and skeletons in closets along with affection and nostalgia.
The new mini-series takes some of the deepest themes explored in the original TV show and makes its characters face them head-on. Yes, there are funny moments and sweet moments and some very special "wow, it's good to be back in Stars Hollow" moments. But a lot of "A Year in the Life" deals with hard topics: death, loss, grief, failure. And mother-daughter bonding over bad movies and takeout, of course.   
Emily, who told her beloved Richard in the first season that she would "demand to go first," is dealing with the emotional aftermath of his death after 50 years of marriage. Lorelai is with Luke but wondering if her selfish tendencies kept him from what he really wanted in life. And Rory is battling her own demons: a newly stalling career and an old addiction to Logan Huntzberger.
The show may have billed itself as a mother-daughter adventure, but it was always the story of three generations of Gilmore women. "A Year in the Life" expertly weaves together narratives for Emily, Lorelai and Rory that reinforce the show's central theme: "Gilmore Girls" was first, last and always about family.
"A Year in the Life," which was written and directed by creator Amy Sherman-Palladino and her husband, Daniel Palladino, finally brings the show full circle with the ending they originally pictured. (Since they were not involved in the show's seventh and final season, Sherman-Palladino has been saving her vision of the show's ending for nine years.)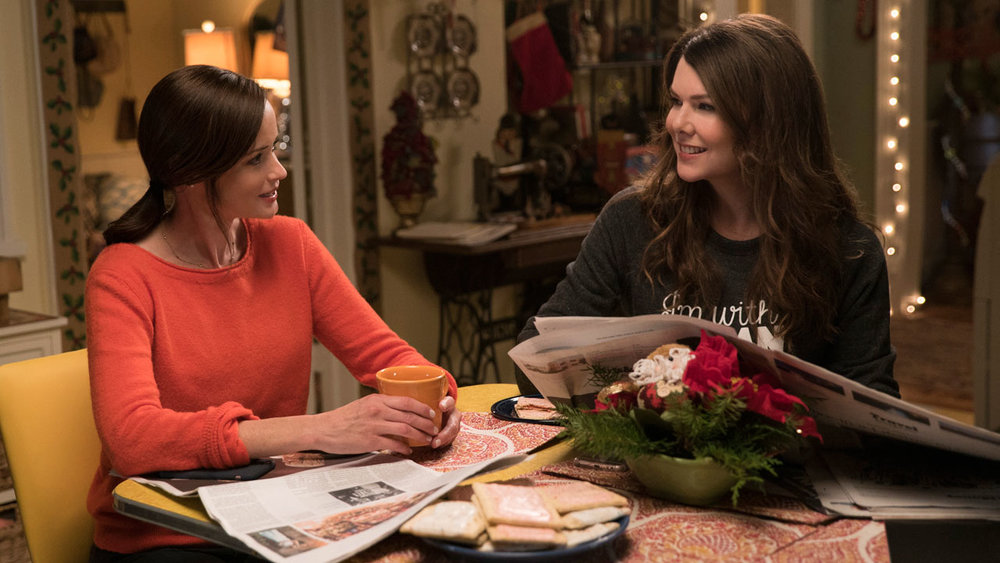 Credit: Netflix
Fans who have been impatiently waiting for those famous last four words were handed a bombshell. Of the three storylines, Rory's is the only one that ends with even more question marks instead of answers and redemption. She begins in "Winter" as a confident writer traveling the world, watches her career unravel in "Spring" and "Summer," and finally ends "Fall" with a plot twist that has her life in disarray. Thirty-two and unexpectedly pregnant is certainly better than 16 and pregnant, but Rory has made everything harder on herself and her child with bad decisions.
Cue the "who's the dad?" fan theories. What's a worse scenario: having a baby with someone's fiancé? Or carrying the child of someone whose name you can't remember (because he's the world's most boring boyfriend)? Like a lot of things in 2016, Rory's ending kind of sucks.
Her flailing career, lack of purpose and shock pregnancy are all "huh?" moments that are within the realm of possibility but explore the weakest facets of Rory's character. Fortunately, "A Year in the Life" cares too much about its audience to go full postmodern on them. Perhaps we only had to see Rory at her worst to balance out a story that ultimately revealed the other two Gilmore women at their best. Emily and Lorelai's respective stories are redemptive, satisfying and ultimately, much more true to the show and its characters.
 After decades of living for what other people think, Emily scandalizes her pearl-clutching DAR (Daughters of the American Revolution) and learns to live a little. She even keeps a maid for goodness' sake! Lorelai goes through a similar transformation, finally letting go of a lifetime's worth of grievances against her parents and discovering that she can at last commit to the person she loves (OBVIOUSLY, Luke) without any doubts or what-ifs.  
The grief and tension the characters have to experience for the buildup to healing and forgiveness make the best scenes worth it: Lorelai's moment of self-reflection and forgiveness when she calls Emily with her favorite memory of her dad … Luke begging Lorelai to stay in a scene that culminates with her proposing to Luke (for the second time!) … Emily finding herself as a hilariously badass museum guide … these are the moments the fans are here to see. 
Jordan Ecarma is a former journalist now living the millennial dream: getting paid for writing Facebook statuses (that is, digital PR). She watches her use of the f-word ("feminism") around conservatives and the c-word ("conservatism") around feminists. Find her under @JordanEcarma.