12 Books That Helped Me Survive 2017
By J.D. ECARMA
One More Thing

You probably best know the multi-talented B.J. Novak as Ryan from "The Office," but he's also a screenwriter, producer and director. In this quirky collection of short stories, Novak entertains while demonstrating an uncanny prescience for our (uncomfortably near) future. Case in point: The delightful yet chilling short story that is also the book's title features a robot named Sophia. That name should sound familiar … you probably heard it in the news this year when Saudi Arabia made "Sophia" the first robot with the honor of citizenship. (Novak published "One More Thing" in 2014.)
Watership Down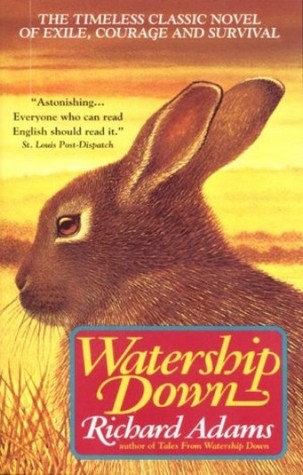 A classic that I just hadn't gotten around to until this year, "Watership Down" has endured for a reason and had me regretting not reading it long ago. You will start the book thinking "oh, rabbits are cute," but their epic journey with themes recalling the journey narratives of Exodus, Tolkien's "Fellowship of the Ring" and Bunyan's "The Pilgrim's Progress" will draw you in until you are fully invested in these rabbits' fate.
The Secret History of Wonder Woman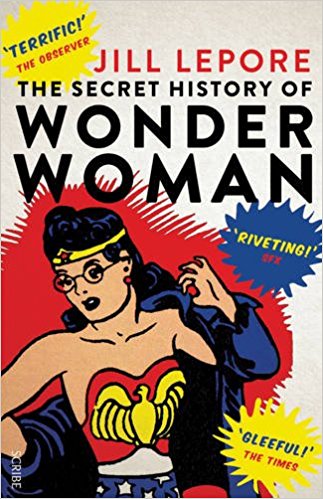 I haven't seen the movie about Wonder Woman creator William Moulton Marston yet, but there's no way it's as intense and fascinating and aggressively weird as the real-life story. While Wonder Woman had distinct roots in first-wave feminism, her female empowerment message hasn't always been on display as her character evolved to reflect the times. But it's clear from Marston's history and the women who inspired him to create her that Wonder Woman was upending the patriarchy from her first appearance in the world of comics.
Option B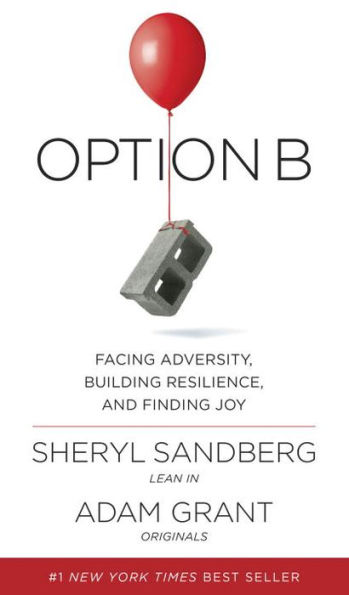 Prepare to be heartbroken if you pick up this book, but don't let that keep you away. Sheryl Sandberg shares her struggle to find healing after her husband's unexpected and untimely death, and she details other stories of love and loss with the kind of empathy only someone with that lived experience can impart. I recommend it no matter what you're dealing with in life right now, but I found it particularly healing to read in a year where I struggled with a career derailment and a total reset of my purpose in life.
The Opposite of Loneliness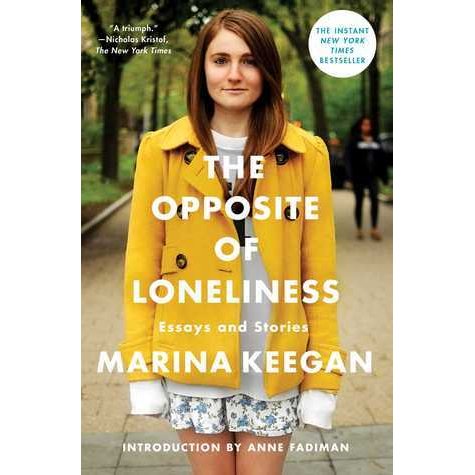 Marina Keegan was a promising young writer who had just graduated from Yale University when she died at 22 in a car accident. The loss was not only to her family, friends and teachers but also to the world of literature, based on this incredible little body of work that she left behind for us. The titular essay is her best-known writing, a joyous, grateful description of the community she found at Yale. It breathes of the youth, hope and pulsating once-in-a-lifetime energy that should be enjoyed in your 20s. Posthumously, the writing is that much more haunting.
"We're so young. We're so young," she wrote. "We're twenty-two years old. We have so much time."
Modern Romance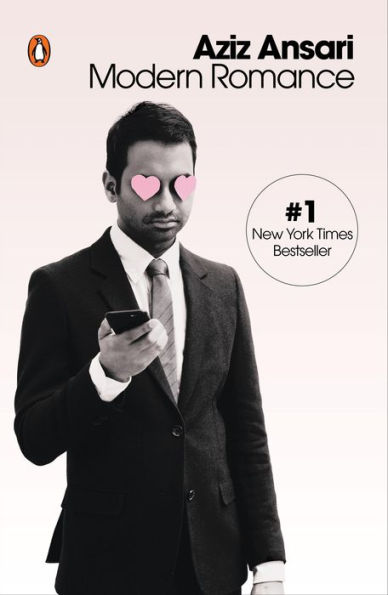 I picked up this book expecting it to be part comedy, part memoir. But per usual, Aziz Ansari's work ethic made him far more ambitious than that. "Modern Romance" is a nuanced analysis of love in the age of Tinder that goes far beyond witty observations of millennial dating habits, including a history of how people's love lives have evolved in the past 100 years or so; some fascinating statistics on dating, sex and marriage from around the world; and original research with focus groups showing the complete reinvention of "boy meets girl" over the years.
Gone Girl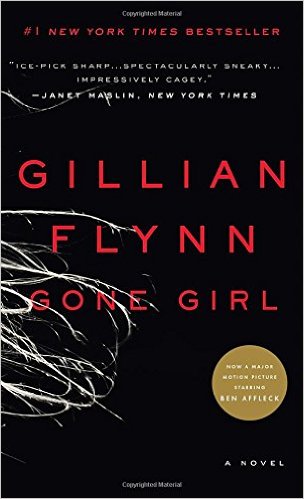 At least half a dozen friends must have recommended it before I finally got around to riding this rollercoaster. If you've seen the famous "cool girl" monologue out of context beforehand, you may be as confused as I was when you start this thriller about a possibly murdered wife and two extremely unreliable narrators. Don't worry … there's a hell of a payoff about halfway through. Pick it up if you need a total distraction from the real world. (And if you've seen the movie, the book is better.)
The Benedict Option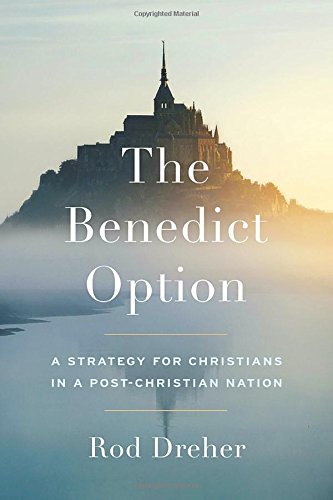 While it sounds drastic, Rod Dreher's "Benedict Option" for Christians in America is something more akin to the idea of being in the world yet not of it. Christians are beginning to realize that they no longer live in a country where their ideology is followed by the majority of people. Instead of putting their faith in politicians, they must focus on building their own communities through love, fellowship and a shared faith. A Christianity with a foundation in biblical principles and a people prepared for their beliefs to be challenged will survive … one that puts its faith on winning the "culture war" will not.
When Dimple Met Rishi

YA fiction, never change. In a postmodern world, you give us something bright and hopeful, a world with believable characters where everything happens to work out OK. "When Dimple Met Rishi" is an exceptionally charming example of fiction intended for young adults and grownups like me. Author Sandhya Menon's debut is a timely (yet timeless) tale of two Indian-American teenagers whose parents are trying to arrange their marriage. Hilarity and a celebration of Indian culture through the unique lens of the immigrant's kid's experience ensue.
Station Eleven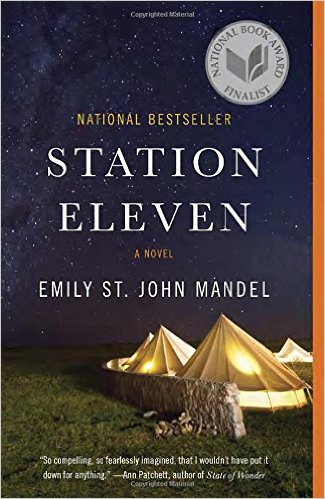 I never thought I would say a dystopian novel was "exquisite" and "haunting" until I read "Station Eleven," but these are the only adjectives that can properly describe it. Emily St. John Mandel weaves a stark vision of humanity's near future that holds moments of startling beauty … something life on Earth will always do, whether or not we still have electricity and running water and the accoutrements of civilization that we hold dear.
Home Cooking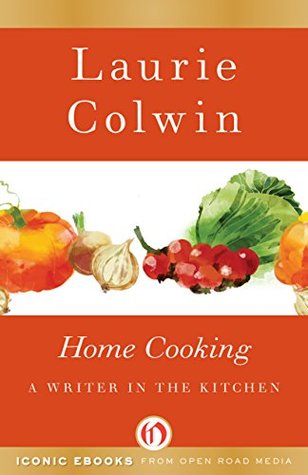 Novelist and food columnist Laurie Colwin shares family stories and recipes in this charming essay collection that explores the fun and flavor to be found in your own kitchen. I embarked on a similar journey this year, discovering how delightful it can be to experiment with recipes at home and create your own flavor combinations. Colwin offers recipes ranging from simple one-person dinners or snacks to more complex dishes to be featured at your next dinner party, all with the true good sense of a "pinch of this or that" home cook.
Girl Logic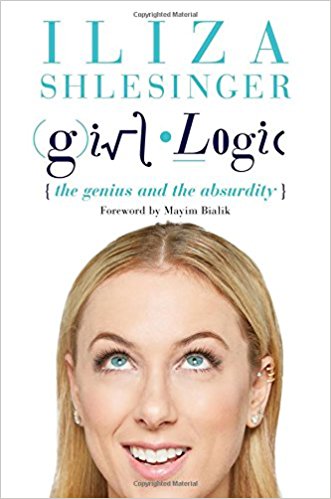 Women can seem crazy when we obsess over everything from the exact punctuation in a guy's text message to whether or not to ask for a raise to which shade of highlighter is best for the occasion … but comedian Iliza Shlesinger is here to explain why we're just thinking on a higher plane than the other half of the population. "Girl logic" is employed by women every day to make a plethora of decisions while thinking through both the short-term and long-term effects of every single one. Through Shlesinger's eyes, you'll see it as both a brilliant and hilarious way to view the world.