Roll Call: Who Drank the Trump Kool-Aid and Who's Still Sane?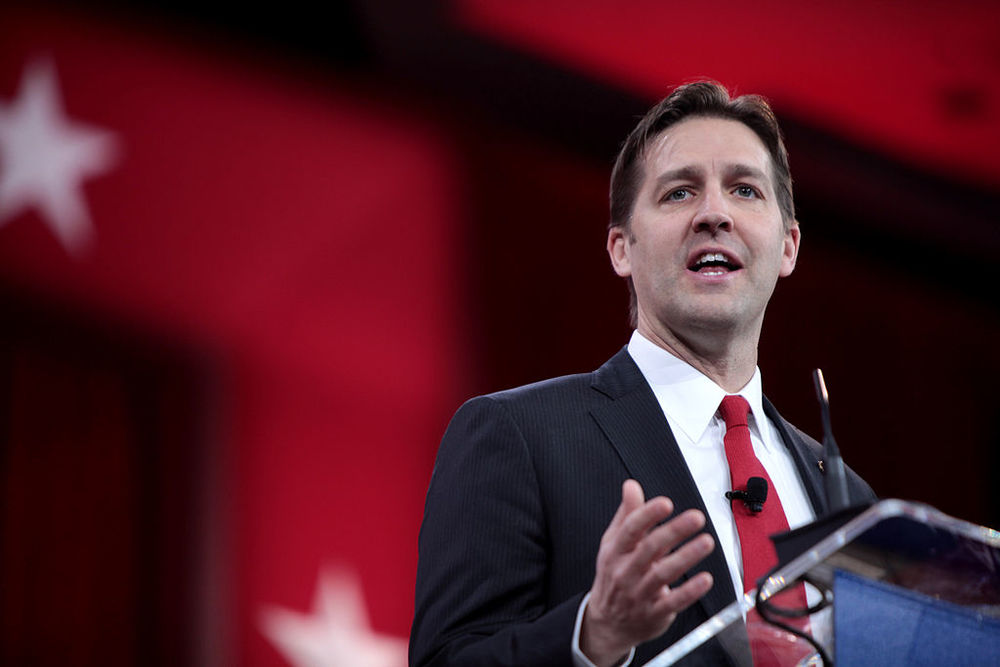 Nebraska Sen. Ben Sasse is still #NeverTrump. And still awesome.  Credit: Gage Skidmore via Wikimedia Commons
Here's a roundup of prominent Republican figures and whether or not they have succumbed to Donald J. Trump in his reign of terror on the GOP as well as where they are on the gamut of Trump support. Roughly speaking, the spectrum ranges from Christie (full-on "Invasion of the Body Snatchers" crazy) to Ryan (sane reluctance to support Trump and enough principle left to denounce him as needed).
Chris Christie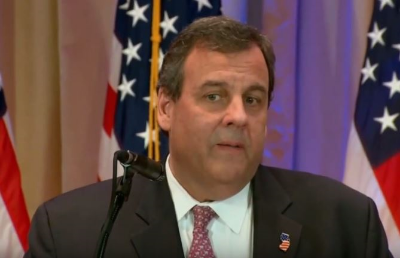 Endorsed? Yes. New Jersey Gov. Chris Christie, whose favorability has recently fallen in his state, endorsed Donald Trump in the thick of the primary fight back in February.
Sane? Long gone. In the story of this election, Christie will be remembered as the traitor who surrendered to Trump for his own political gain. He's since had to protest that no, he's definitely not being held hostage and why would the look of despair on his face make you think that? They say he fetches Mr. Trump's McDonald's for him now.
Ben Carson
Endorsed? Beautiful tropical fish Ben Carson fell under the spell of The Donald in March, endorsing "two Donald Trumps" (Trump himself has both confirmed and denied that there are two Trumps).
Sane? Maybe, maybe not. Carson has probably been the worst surrogate of all time, and we stand by our [very much tongue-in-cheek] theory that he is secretly a double agent.
Reince Priebus
Endorsed? The Republican National Committee chair made it clear early on that he had washed his hands of this election, emphasizing that whoever wins the most votes would be the nominee, even if that candidate went against everything the GOP platform signifies. Under his direction, the GOP as a party has given Trump its full support—in name, at least.
Sane? This tweet sums it up:
Flying to Dallas now with @realDonaldTrump…Reports of discord are pure fiction. Great events lined up all over Texas. Rs will win in Nov!

— Reince Priebus (@Reince) June 16, 2016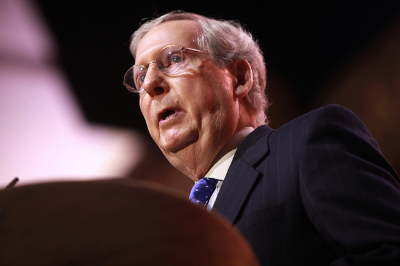 Credit: Gage Skidmore via flickr
Mitch McConnell
Endorsed? Yes.
Sane? Also yes. Back in late February, Senate Majority Leader McConnell was reportedly advising GOP senators to run anti-Trump campaigns to create distance between themselves and such a volatile Republican flagbearer. Even after endorsing Trump, McConnell has denounced the presumptive nominee's racist remarks about Judge Gonzalo Curiel, who is presiding over the Trump University court case.
Nikki Haley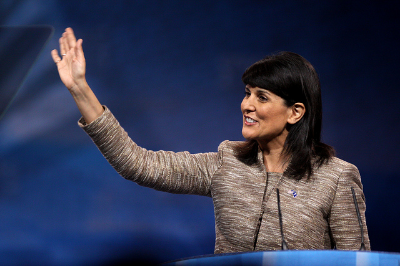 Credit: Gage Skidmore via flickr
Endorsed? "We support the nominee."
Sane? Presumably. Gov. Haley, who delivered the GOP's response to President Obama's State of the Union address this year, was a favorite for vice presidential pick earlier in the 2016 cycle but has since said she is not interested in the job. Haley has been mostly laying low and focusing on actual conservative issues in her own state, including signing into law a bill banning abortions after 20 weeks.  
Paul Ryan
Endorsed? After holding out for a while, House Speaker Paul Ryan said yes, he's voting for Trump in November.
Sane? Yes. Ryan condemned Trump's attacks on Judge Curiel as "the textbook definition of a racist comment." On whether or not other GOP lawmakers should support Trump, Ryan has said that everyone should follow his or her own conscience.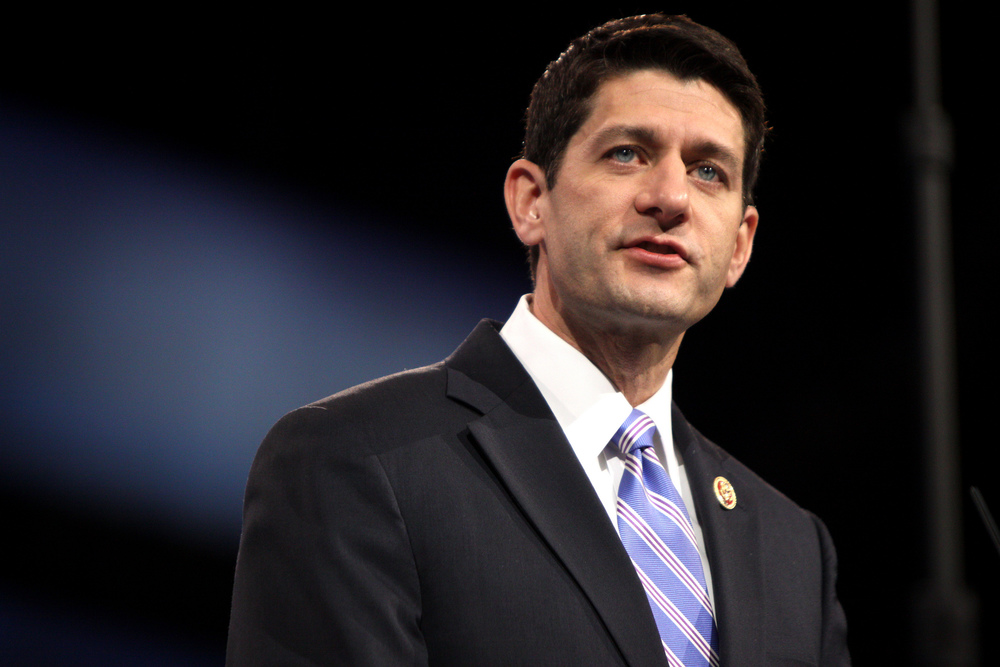 Credit: Gage Skidmore via flickr
Marco Rubio
Endorsed? Alas, yes. The Florida senator has recently returned to the political sphere by pledging his support to Trump as the GOP nominee that follows the "well, at least he's better than Hillary" line of thinking.
Sane? Let's hope so. Like Ryan, Sen. Rubio still seems to be grappling with the horror that is endorsing Trump. After the reality TV star turned politician said Judge Curiel couldn't do his job fairly because he's Hispanic, Rubio denounced the comments and added a damning reminder: "I didn't want this to be the choices before us."
John Kasich
Endorsed? No word either way yet.
Sane? Who cares? Kasich enabled Trump with his deluded campaign, dogging viable candidates long past various points when he should have dropped out.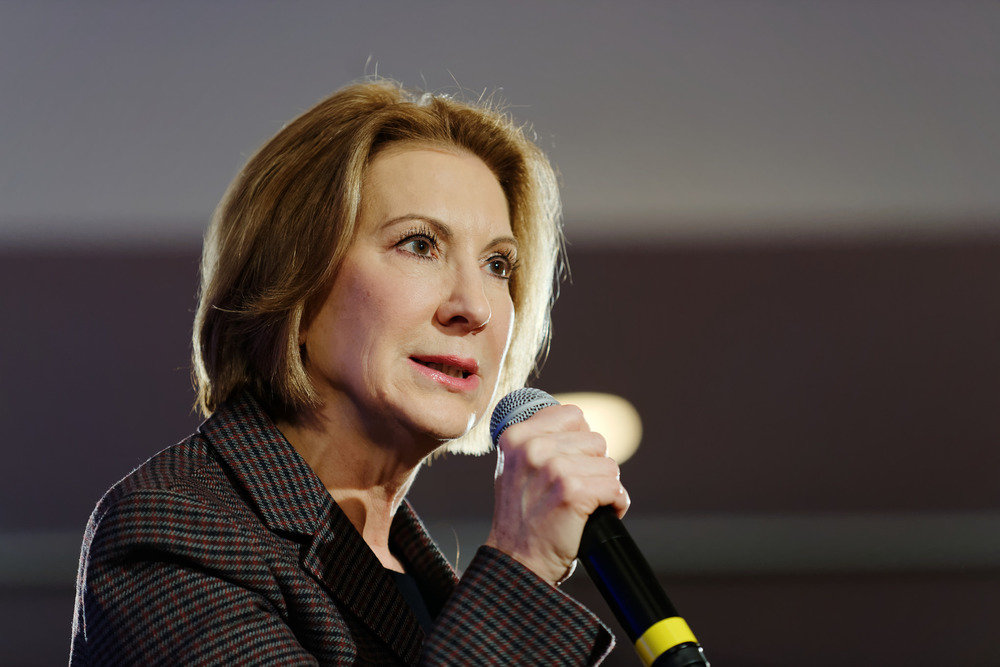 Credit: Michael Vadon via flickr
Carly Fiorina
Endorsed? Nope. The former HP CEO and presidential candidate has been laying low since her brief stint as Sen. Ted Cruz's running mate.
Sane? Her relationship with Trump is reportedly nonexistent, so let's go with yes for now.
Ted Cruz
Endorsed? The Texas senator has not expressed his support for Trump but has also not yet made a public decision either way.
Ted Cruz just stared blankly at us, as elevator doors slowly closed us out, when someone asked if he'll ever endorse Trump.

— Jennifer Bendery (@jbendery) June 6, 2016
Sane? We hope! Stay strong, Sen. Cruz.
Mitt Romney
Endorsed? Hell. No. The former Massachusetts governor and 2012 GOP nominee spoke strongly against Trump on March 3, warning Americans that with Trump as the Republican flagbearer, "the prospects for a safe and prosperous future are greatly diminished." He has since stuck to his guns, continuing to oppose Trump (as many of us do) so he can sleep at night.
Sane? Romney has been a reassuring presence for anyone still saying #NeverTrump.
Ben Sasse
Endorsed? Sen. Ben Sasse of Nebraska struck a chord in the conservative movement when he wrote a thoughtful Facebook post outlining why he stands against Trump. "Conservatives understand that all men are created equal and made in the image of God, but also that government must be limited so that fallen men do not wield too much power," he wrote. "A presidential candidate who boasts about what he'll do during his 'reign' and refuses to condemn the KKK cannot lead a conservative movement in America."
Sane? See above.